FLUKE 6200APPLIANCES TESTER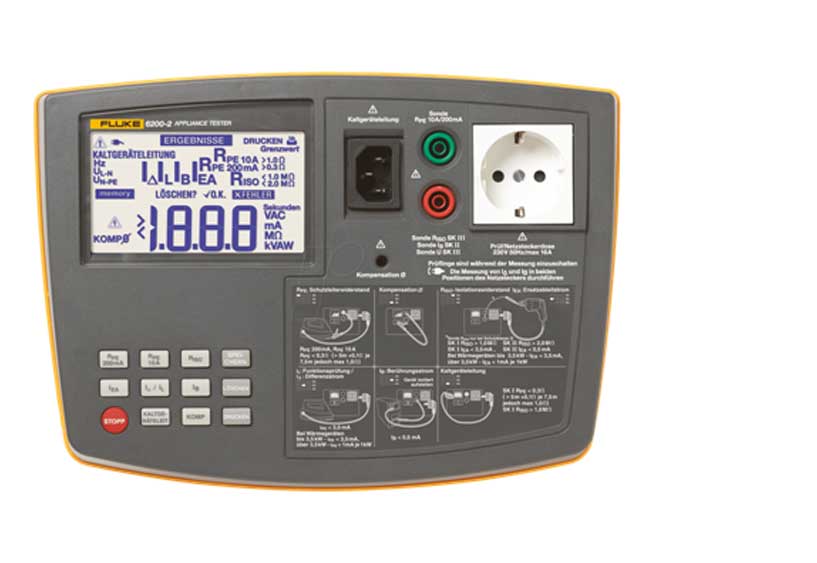 What does it do?
The Fluke 6200 PAT testers verify the electrical safety and operation of portable appliances in accordance with relevant guidelines and regulations.
Why we use it?
§
Earth Bond Test (
Rpe
) ,
Insulation Test (
Riso
), Touch Current Test, Substitute Leakage Current Test, Load/Leakage Test: Load Power, Load/Leakage Test: Leakage Current.